Solutions for telemedicine
We offer complex solutions for telemedicine and we also create new software solutions based on customer's demands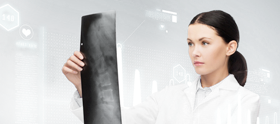 Devices for telemedicine
We provide rental and sale options of the most modern telemedicine devices suitable for telemedicine solutions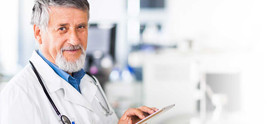 Patients and doctors
We connect patients with doctors by modern communication tools. We give doctors possibility of higher certainty in their decisions. Constant monitoring provides calmness and safety to all patients and their families.
Blog
"Thanks to remote monitor patient's heart mortality after a heart attacks was reduced by half. These results are shown by study IN-TIME, which followed 664 patients with severe heart disease from 36 centers worldwide for one year, including two Czechs. "
"The program WSD -Whole System Demonstrator took place from May 2008 to November 2009 for 6191 patients (diabetes, heart failure, chronic respiratory difficulties) testing telemedicine solutions in order to answer the question:" What advantages have the use of remote monitoring technology as a tool in health care ? "The results are: (COPD) patients reduced mortality by 45% , reduction of hospitalization as a result of incidents by 20% , 15% reduction of emergency department visits, reduce the planned hospitalization 14%, reducing the number of days spent in hospital by 14%, reduction in tariff costs by 8%. "
"Telemedicine makes the work of practitioners easier (Medical Tribune 25/2014, 02.12.2014): The use of telemonitoring improves glycemic control while maintaining or reducing the number of routine office visits, improves patient compliance and better incentives for long-term adherence to the measure. Telemonitoring has the potential to improve the care of patients with diabetes, while maintaining or reducing the actual workload of medical staff, and may enable a comprehensive improvement of cardiovascular risk factors in patients with diabetes. "
News
Partnerské weby